How Mexican Talavera is Made
A Step by Step Look
All of our Talavera is handmade in the city of Dolores Hidalgo, Cuna de la Independencia Nacional, in the state of Guanajuato, Mexico. This is the city where the Mexican War of Independence against the Spaniards started and is named in honor of Mexican General Miguel Hidalgo y Costilla in 1810, who started the war that brought Mexico freedom. The city's center is still maintained by UNESCO in the style of these colonial times. It is currently home to a little less than 90,000 people, many of whom receive their income from Talavera pottery production!
Talavera's design and tradition descend directly from the 16th century Spanish craftsmen, from Reina de la Talavera, Spain, about an hour and a half drive west of Madrid, who taught the locals their unique production methods and glazing techniques. To learn more about the history of Talavera, read here.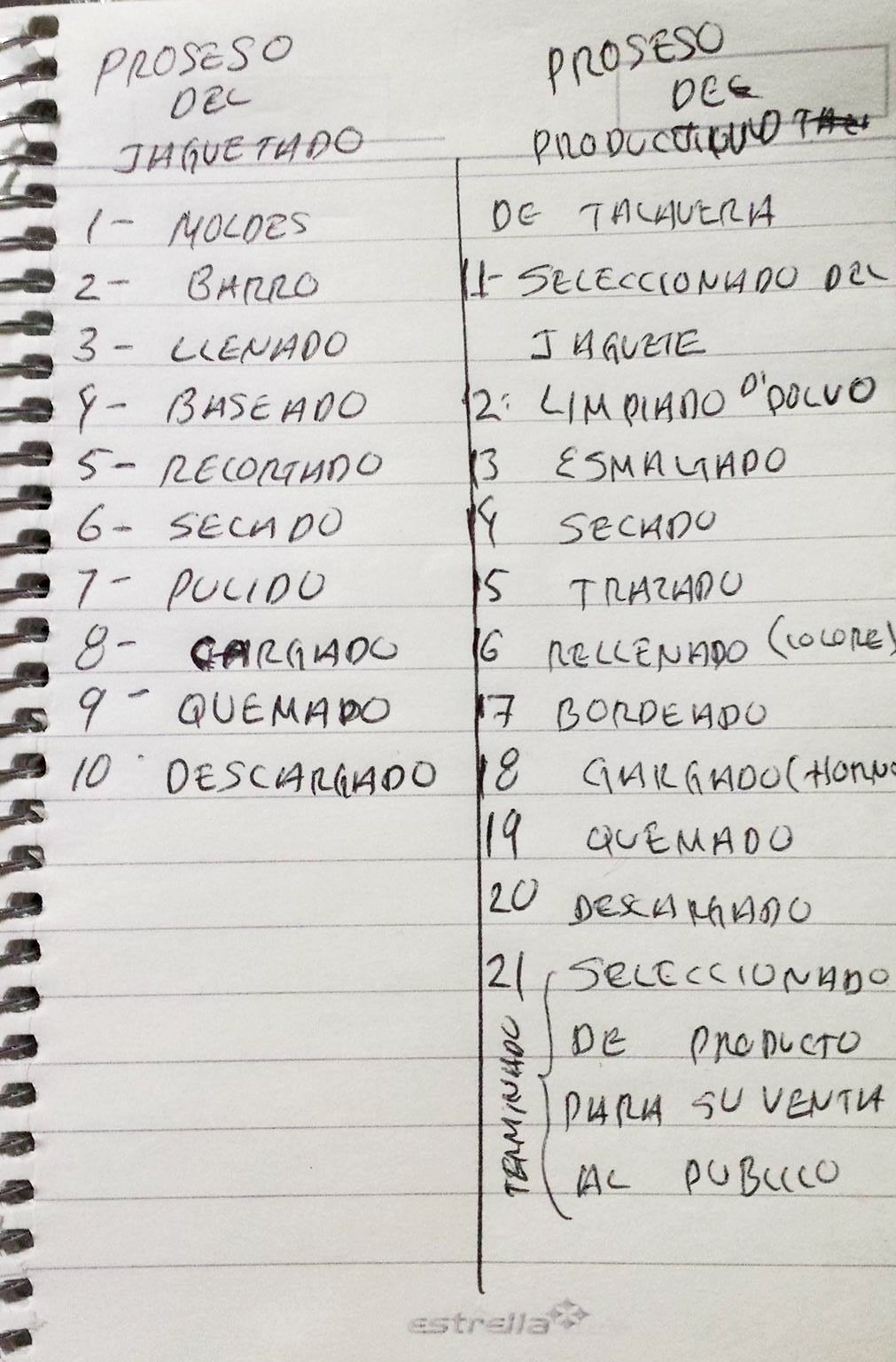 Making Clay Figures*
1. Carve Mold
2. Mix the Clay & Water
3. Fill the Mold
4-5. Let Mold Set & Trim
6-7. Sun-dry & Polish
8-10. Bake at 1050º C
Paint the Figures*
11-12. Select and Clean
13-14. Dip in Base, Dry
15-17. Paint the Talavera
18-21. Final Baking!
*The Talavera process involves two separate specialities that are usually done by separately artists, Molders & Painters.
Our Talavera is handmade from all natural materials found in the state of Guanajuato
Steps 4-5: Let it Sit then Trim it
After a few days, the still slightly moldable pieces are trimmed, and fit together to make larger items if needed. Rubbing the pieces using a sponge and water reveals a polished, oven ready talavera. At this point, the pieces are still in their infancy, they must continue to dry, even before firing in the oven.
Steps 6-7: Let it Sun-Dry then Polish (again)
Steps 8-10: Bake the Clay (caution, very hot!)
Let's make it beautiful, shiny and long-lasting!
Step 11-12: Select and Clean
Steps 13-14: Dip in Base, Dry
Steps 15-17: Paint the Talavera
Steps 18-21: Final Baking!